If you are ready to enjoy a quiet retreat amid friendly people and sea breeze, then make your way to Clifden. Clifden is located at the edge of Galway and rests between the Atlantic Ocean and the Twelve Ben Mountains. This fishing village has sailed beneath the radar for many years. Today, thanks to its many sites to explore and beautiful surroundings, tourism is booming in Clifden. This is a great place to check out the ancient castles ruins, go scuba diving and fishing. You can also head to the boutiques downtown for an afternoon shopping.
For those lovers of nature, you can wander Clifden's green pathways for hours. Go biking or walking, or go into the harbor by hiring a boat. Rent a car and take a trip to Sky Road to truly get the most out of your tour of Clifden. It is a winding and long trip that is sometimes very windy, but you will take in spectacular views of this town and the surrounding bay.
After snapping a few pictures, head back to town and continue your tour of Clifden. The many restaurants in this town offer something to satisfy every taste. If you are looking for some delicious food and a drink, Guys Bar is a great choice. Both tourists and locals love their pizzas and there are other interesting food options too. Not only is this bar more modern than most of the pubs in Clifden but it is one of the best food options here. Also, there are lots of places you can cozy up with your loved ones while listening to great live music.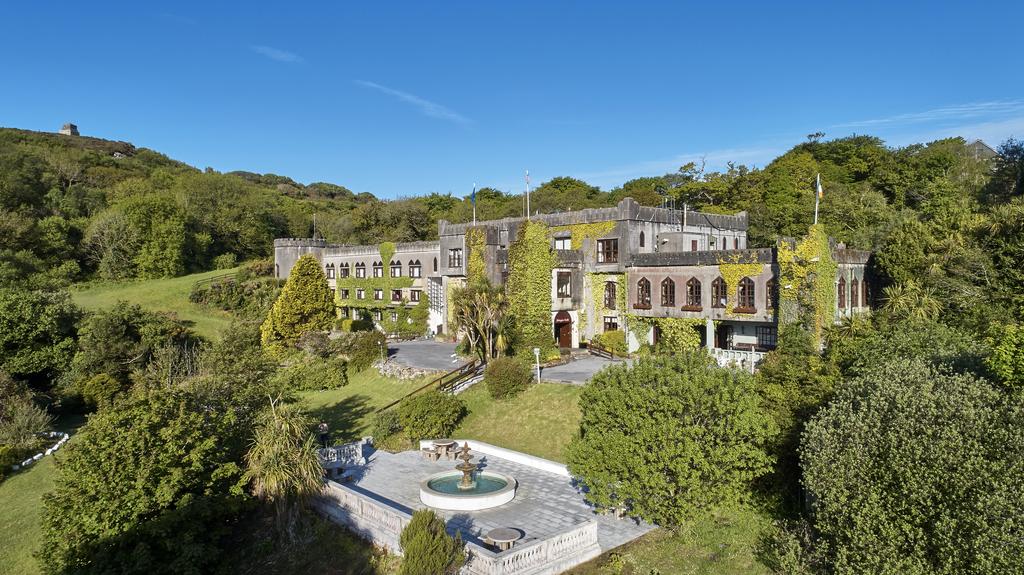 If you are adventurous, you can try your hand at deep-sea fishing. Simply charter a boat and head out to Bluewater Charter Fishing. The owner of this place is very experienced and would be happy to guide you to fish or whale watch provided the season is right.
If you are heading to Clifden in September, attending the Clifden Arts Festival is an excellent way to learn more about the town's culture. This festival has been on for more than 40 years and you can find music, theatre, art, and much more during the time it is on. It is definitely an experience you don't want to miss.
Lowrys is an Irish whiskey and music bar and is absolutely delightful to step into. You will feel like you are walking into a shop that is more than 100 years old when you step into the pub. This pub is steeped in tradition and they have some of the best tasting pints in Clifden.